I couldn't live without... My Nike+ FuelBand close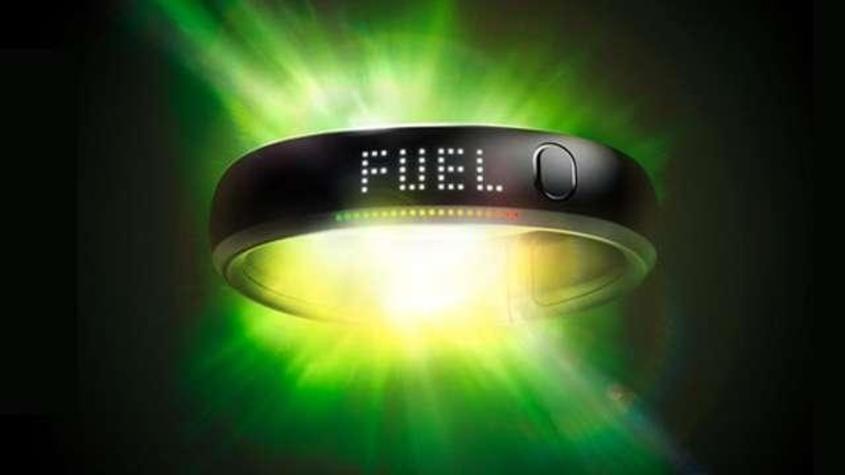 This month… Mark McDermott, Director
What couldn't you live without?
The Nike+ FuelBand which is permanently attached to my right wrist.
In a nutshell, what is it?
It's a digital electronic band that monitors your movement allowing you to quantify your exercise by earning through a new currency NikeFuel. The more active you are, the more NikeFuel you will be rewarded with per day.
Why does it rock your world?
I've done a fair bit of competitive running so I have used GPS watches and pedometers before. These are great tools but they don't stretch far beyond training and a pedometer doesn't reward intensity. The beauty of the FuelBand is that it keeps my levels of activity constantly on my mind and is incredibly easy to check. For example when I have a day with loads of meetings and I am commuting around London I am amazed ho much energy I burn. Likewise a static day in the office is scarily lethargic!
What's your favourite feature?
It would have to be the fact it syncs to an app on my iPhone easily via bluetooth pairing. The app charts my progress over time, logs stats just as my best day or week and even compares my effort levels with my friends on Facebook who also have them.
What makes it unique?
I think it would have to be the simplicity with which it enters your life. The battery lasts a good week so you don't have to charge it often. It is also powered by USB so when you do need to power it up it is easy. The product looks good and you hardly notice it and when you have an idle moment you can easily add your data to the app. The gamification features around hitting your daily goal or maintaining a streak (number of goal days in a row) genuinely affect your behaviour patterns.
Does anything let it down?
Although you can shower with your FuelBand it isn't fully water resistant so if swimming is a big part of your routine you won't be rewarded for that. Likewise the points earned for cycling or static exercise are not as high as they should be.
Any secret tips for new converts?
Personally I think you should set your daily goal to be quite high. Mine is 4000 points. Realistically that is hard to achieve without doing a proper exercise session or a lot of walking. I think it could be a false positive to have your goal set too low. Make a streak a genuinely hard thing to reach!
Where can I find it and can I afford it?
From the Nike website or any Nike store. At £129.99 it is not cheap though. However if you are serious about being an active person this will definitely assist and motivate you.