Digital Britain Part One close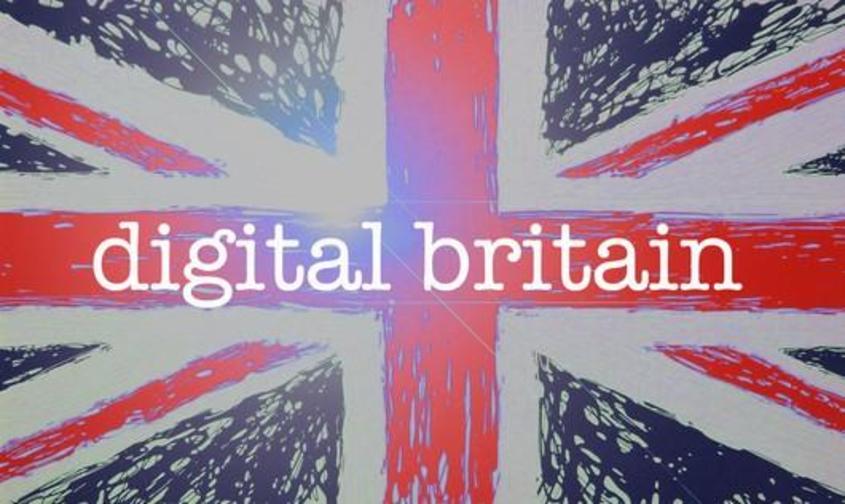 A fascinating new 175 page report by agency Dare, takes a look at a load of research from a variety of sources and gives a snapshot of how we, as Britons, behave digitally. We thought it would be helpful to pull out some of the key themes and what this might mean for the industry – just in case you don't have time to read all 175 pages yourself!
How important is "the internet" in Britons' lives?

If you work in this industry, as most of our subscribers and blog readers do, the tendency is to imagine the whole world connected at all times. But then when you think about it, you probably think that the internet is probably far less important if you're a Welsh sheep farmer, for example. And you'd be right. But nevertheless, in the UK 30 million of our 62 million population go online every day. On average, we each spend 28.5 hours a month online. And a whopping 45% of internet users in the UK do so on their mobile devices.
Think about it. Nearly half of your users will access your site at some point on a mobile. For those who aren't too bothered yet about how their sites render on a mobile device, perhaps the time is right to think again? (Incidentally, talk to us – we can help).
Battle of the sexes

The internet – it's a geeky thing, right? And girls aren't often geeks. Wrong. In the UK more women are online than men (51.3% vs 48.7%). What's more, women are heavier users of the internet: UK housewives spend almost half their leisure time online.
In fact women spend significantly more time on social networks, online gaming and shopping online, as well as using email and instant messaging. Men trump women on sports, cars, watching videos and using search engines (women preferring to use social networks to get advice and information).
The next generation

What can we say about those Britons who have never known a life that isn't connected? Not surprisingly, they are becoming more connected than ever before with 41% of 12-15 year olds having internet in their bedrooms, up from 10% in 2009. 35% of this group also own a smartphone.
Back in the day, computers were for browsing information online, the TV was for watching programmes and movies, and mobiles were for calling or texting your mates. Nowadays, people only spend 32% of their time on mobiles speaking or texting. In fact, even calling your mobile a 'phone' is a bit misleading; it would be like calling the outfit you are wearing, your 'trousers'.
There is no suggestion that kids will watch less TV shows in the future, but the devices that they access this content will blur. Children said that they would miss the internet more than they would miss TV given the choice, but that is probably because they can do everything they need to: from social networking to catching up on a TV show or watching a movie, through the internet.
It's entertainment, Jim, but not as we know it

In fact, as internet-enabled TVs become the norm, so disruption to the viewing experience will start to take, and probably in ways that we haven't thought about yet. Increasingly all devices will be able to do all things. Approximately 1/3rd of UK viewers watch TV on their computers or mobile device.
We've said for a while that the use case will determine the medium. So, the traditional TV will be a large screen that sits in a family room for enjoying shared entertainment with friends and family; tablets and laptops will be for a personal experience (either you don't want to disturb something else that is going on in the home, or you are out and about) or may act as a way of enhancing the viewing experience by providing games, information and interaction around another event. Mobiles will be more of the same but naturally lend themselves more to cases where people are on the move. All devices will talk to each other and pull content from the Cloud into logical collections of content based on user preferences.
Apple vs Android

Apple's strength in the Smartphone market is partly why it is also the most valuable company on the planet. But, the adoption of Android is something to behold. We're finding that the vast majority of sales of our apps in Asia are on Android devices. Globally, there are now 300million handsets and growing: 700,000 new Android devices are activated every day. That's the equivalent of twice the population of Cardiff on a daily basis, switching to Android.
Interestingly, search behaviours are different when people access their computers and when they are on their smartphones. Smartphone users won't go beyond the first page of search results and also tend to search with a brand in mind. This gives an advantage to companies you have heard of, rather than lesser-known companies selling the same type of products.
In fact, mobile search has quadrupled in the last year and that has resulted in an increase of mobile retail traffic of 181%. Yet, 83% of users report problems ordering goods and services on a mobile. It seems that brands haven't yet really woken up to the importance of mobile: they still see it as a lesser priority especially at a time when everyone is watching costs and investing carefully. But this is missing a trick. Having a site that doesn't fall over on a mobile is one thing, but having a mobile site that has been designed from a UX-perspective with the mobile user in mind is a different thing. It's the difference between saying you are a child-friendly restaurant because you have a battered old high-chair in the back or going the whole hog and having a child's menu, a soft-play area and a clown who wanders around performing magic tricks. The only thing is, in today's world, we all need to be child-friendly (or mobile-friendly to bring the analogy back on track).
Next time we'll look at more of the report: specifically drilling down on the way people behave online.
You can download the full report, Digital Britain - the truth about we live tody through technology, here.