I couldn't live without... Citymapper close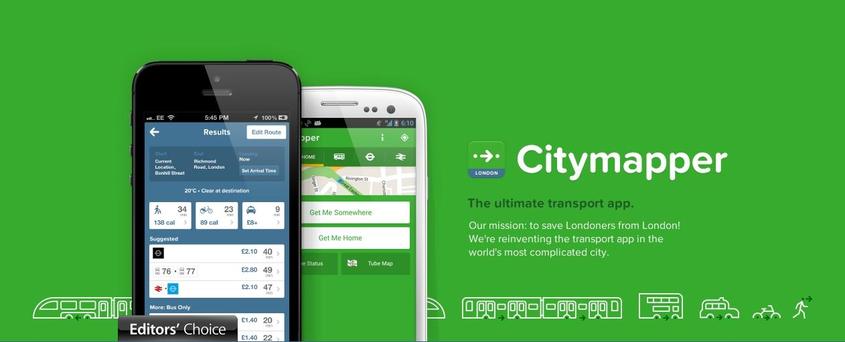 What couldn't you live without?
Citymapper - The Ultimate Transport App
In a nutshell, what is it?
Citymapper will get you to and from any destination in London using multiple transport methods as well as giving you live updates of any disruptions on the way.
Why does it rock your world?
It is the app TFL should have made and could never be arsed to. Most other transport apps are clunky and slow over 3G. This is elegant, fast and very accurate. It even incorporates basic, but essential, info like a tube map and line status' as well as finding you multiple options for your journey.
What's your favourite feature?
It has to be "Take me home" for those late nights when you don't want to (or can't) think too much. Although the Boris Johnson Teleporter has to be close second!
What makes it unique?
It combines the features of many transport websites and apps such as live bus data, hire bike locations, cycle routes, weather and local maps, then intelligently integrates the information. It feels like it was built by Londoners who totally get the idiosyncrasies of the city and even left room for some humour in there as well.
Does anything let it down?
Hmmm, not really. The fact it is only available for London at the moment?
Any secret tips for new converts?
Spend a couple of minutes at the start setting up a few of your regular destinations such as home, work, family/friends' houses. It makes planning routes even faster!
Where can I find it and can I afford it?
Amazingly it is free!