Digital Innovation Studio close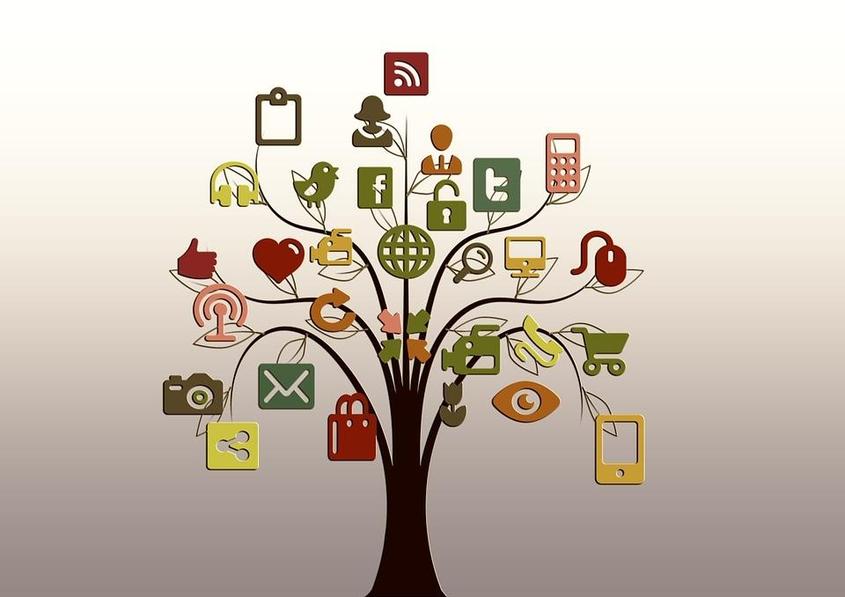 It's been a while since me and Mark posted a video. Not so much out of laziness, but more out of a sense of a realisation that we were going through a big change. In 2008 we started our first foray into product with Tepilo.com – the company we started with Sarah Beeny and her husband, Graham. Tepilo ended up being an online estate agent and magically finds itself in the middle of a super-fast growing sector with one of our competitors currently on AIM with a £300M+ valuation at the time of writing.
We also got into the apps market, creating our own series of phrasebook apps along with our kids' apps brand, Kizzu. Between them, they have had circa 17million downloads. And last year we sold Kizzu to a private equity company.
Along with a couple of SaaS experiments, we eventually came up with the brilliant ScreenCloud, for which we raised a friends and family round in late 2015. On top of that, Mark ended up being a guest lecturer at UCL on digital transformation which came about as a talk he gave on his 10KSB practical MBA course. People, it seems, were desperate to know the things that we took for granted around making sure that their businesses were using technology to align all of their processes.
Meanwhile, our agency work was growing apace but we were starting to notice a sort of sweet spot in the area of interface design and development and away from super-complex back ends. We've seen clients becoming more competent tech-wise, but with a real need to find best-in-class design and user interface consultancy. Building a website is relatively easy, creating one that users love is a lot harder.
We headed into the end of 2015 thinking we needed to make sense of all of this. I mean, we'd achieved what we'd set out to do in the area of product development and we were being bombarded by signals around business digitisation, especially for SMEs. At the same time we were thinking that maybe we should really shout about the fact that we are actually very good indeed at designing and creating user interfaces.
So at the beginning of 2016, we separated all of our agency work and staff into Thin Martian: it makes everything very clean and transparent. It also means that the agency can focus on what it is good at: creating the world's best user interfaces for its clients.
Codegent continues to be a digital innovation studio, with three core offerings:
A creator of great digital products
An investor in digital products and businesses
A digital transformation consultancy and incubator
What do these mean in practice?
Creator of digital products This has been our heritage for several years now. Beyond the physical manifestation of the product itself, there is a huge amount to consider. If you're looking for investment, or more investment, making sure your Key Performance Indicators are baked into the thinking and product from the start is really important.
We produce products that we want to spin out ourselves (such as ScreenCloud) and for a few clients. What we do and what we know is hugely valuable so we don't have a lot of it to go round.
Digital product investor We've invested in several products and digital businesses: our own and other people's. We're open to anything and everything, but again, we've also learnt where we can and can't add value, so we're very careful. We've been burnt in the past where we didn't do our homework properly. And we all know what happens once people have been burnt.
Consultancy and incubator This has come about almost by accident but it's also one of the most exciting things we're thinking about now. Some people don't want to pay an agency to develop their product or exchange equity for development. They may have raised investment already or be part of a skunk works within an established business. They may have the resources they need in-house already, or aspire to do that as part of their roadmap. But they still need help. The typical CEO of a start-up or business unit leader of a new initiative will be a solid all-rounder with one or two areas of specialism: it could be sales, marketing, finance in some cases could also be tech. But nobody is a specialist in everything. That's where we come in.
In two examples we are providing product consultancy and incubation:
Tepilo – where we are providing the product interface and platform development, defining the technology stack and then hiring and managing a tech team who are employed and paid for by Tepilo. The team is currently based in our studio, but will ultimately be based in Tepilo's own office, completely separate from Codegent. The advantage of this is that the business could get a product up and running with an expert team before they'd hired their own A team. Being based in our studio, working alongside our guys means that they can get hand over without any disruption to the business itself. As they don't have their own CTO from the start, we managed the recruitment, assessment, training and project management of the tech team.
Big Clever Learning – a new and exciting EdTech company, one of the Codegent team is acting as their part-time Chief Product Officer, whilst we also provide the resources for their new product development. We specified the tech stack for the new platform and have hired them a small team to build it. This team is currently housed in our studio. And we're in the process of helping them set up their own off-shore development team. All of this means that Big Clever Learning had a plan that they were able to action on Day 1, reducing risk whilst working with a team of experts who can slowly replace themselves with the minimum of disruption to the business.
In our experience, the biggest frustration with any tech start-up, be it a whole new entity or a spin out of another business, is speed. Speed of product development, speed of hiring the right people, speed of getting customers on board. Meanwhile the business is burning its investment month in, month out. Working with us means you can act like an established business with all the component parts, whilst at the same time replacing us with the right people, not just the ones that are available right now.